Our Pro Shop provides many services including selling golf merchandise, regripping clubs, fixing broken clubs, and specialized club fitting.

Great Brooks Sports carries a complete inventory of current clubs from all major manufacturers in our pro-shop. We also have an extensive selection of pre-owned clubs available for purchase.

Great Brook Sports offers a highly competitive trade-in value for used golf clubs towards a new golf club purchase.


We have everything you need for your next golf trip!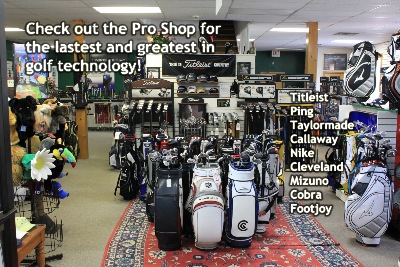 Club Regripping

Great Brook's extensive grip selection and quick installation makes re-gripping simple and convienent. Choose between dozens of grips from top of the line brands to make your clubs feel like new again.

Below are some of the more populare grips Great Brook has to offer. To find out prices or more about the remainder of our selection, including club manufacturer grips, stop by or give us a call!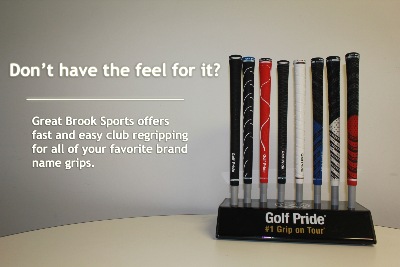 Club Repair

Great Brook's club repair offers solutions for any damaged club. Our services include:

Steel and graphite shaft shortening and replacement

Both iron and putter shaft bending for lie and loft adjustments

We also ship defective clubs under warranty!

Prices vary depending on necessary materials and labor.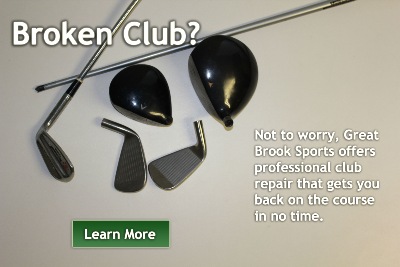 Club Fittings

Our state of the art technology will set you up with the perfect clubs!

We use computer analysis and a flight scope launch monitor to analyze your swing so we can provide you with the best clubs for your ability.

If you have any questions feel free to stop by or contact us at 860-448-0938